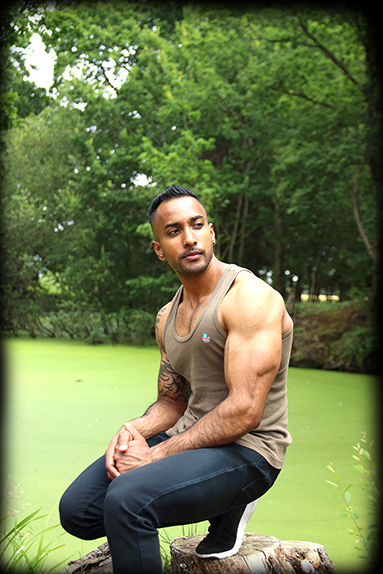 Select Mobile Version
For male and female clients
NEW ** NEW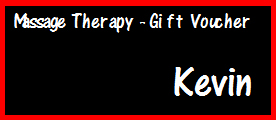 I am pleased to announce that I am now offering vouchers, for anyone who wishes to purchase a voucher for my massage therapy, as an ideal gift. For further details, please email me with your requirements. I do accept PayPal payments.
Welcome to the beginning of your journey into relaxation. If you are looking for a relaxing and therapeutic massage, look no further.
About Kevin's Massage Therapy
My approach to massage is professional, and aims to meet your individual needs and preferences. I use warm oils, and offer a combination of softer, lighter massage with firmer, deep tissue strokes, normally associated with classic Swedish, deep tissue and sports injury massage.
I also have some hot stones, which give an even deeper massage. The warmth of the stones, combined with the gentle action of the oil, helps to penetrate even the deepest aches. Many clients find this type of massage particularly beneficial.
I can combine hot stones massage with another massage option. It is entirely up to you.
Your relaxation and comfort are very important to me, and I want to ensure you feel relaxed and as stress free as possible. A massage is a journey into relaxation, and which can help on an emotional as well as physical level.
Generally
There is no need to feel ashamed or embarrassed. Part of being human is the need to be accepted. I offer an unhurried, professional and discreet service. I can help you to relax and feel nurtured. Sexuality is no concern.
Just relax and let me help you to leave stress behind. Cast aside your discomfort, worries and aches. Relax and unwind, as you feel yourself gently and slowly releasing the negative energy and thoughts that enslave you, whilst basking in the innocent comfort of a relaxing massage.
Understanding
I am an understanding and experienced man. Please feel free to discuss your individual massage requirements. I will do what I can to tailor your massage to your needs. Discretion and confidentiality always assured! Business hours: Mon-Fri 11am-6pm. If you wish an appointment after 6pm, please give at least one day's notice.
Did You Know?
Massage is scientifically proven to be an effective treatment for a number of medical conditions. It can reduce stress and help in reducing feelings of anxiety, depression and general malaise. After a relaxing massage, those finding it difficult to sleep will often feel more relaxed and comfortable and be able to sleep better. Many conditions can be improved by receiving a massage regularly.
I am fully insured, and also qualified in Raynor Massage.
This is strictly a non-sexual service.